Posted by : Unknown
Tuesday, 12 July 2011
Day 13 - A book you've read more than five times

I am constantly going back to Classic X-Men. Specifically, to its backstories. Specifically, to these backstories.

The spark in Jean that the Phoenix saw; that I wish Jean had been allowed to become, without the aid of Scott, Logan or a cosmic entity.
Classic X-Men #8
An incorrigible Logan makes the most of a slimey situation in an story that Grant Morrison duplicated in
New X-Men
, without grasping the element that made the ending so perfect.
Classic X-Men #27
I learned
my first lessons about sexism and sexuality and power from The White Queen
. Apparently, January Jones did not.
Classic X-Men #34: Double Negative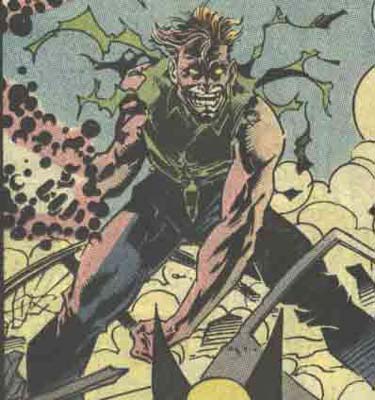 Storm is forced to make a difficult decision, perhaps the first evidence of her future role as leader of the X-Men. Art by Jim Lee.
Classic X-Men #39, Briggs' Revenge
30 Day Comic Book Challenge (Day 13)